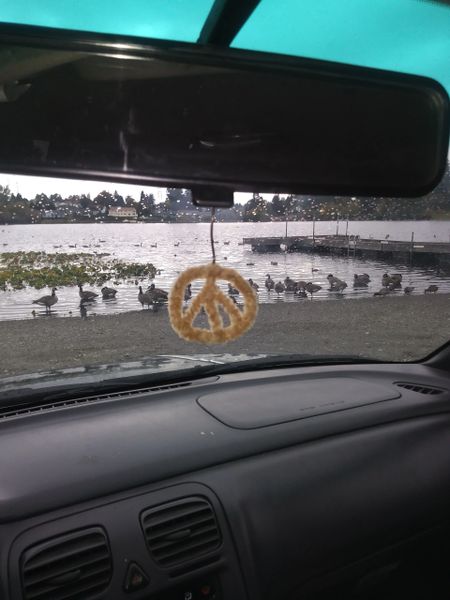 Fuzzy Peace Hangers
In the line of my soft but firm fuzzy pokey things.
This peaceful peace promoting hanger is made from firm electric fence wire wrapped with soft colored pipe cleaners. 
Hand made in my car by the snohomish river. I make them a bit long so they can easily be cut and down sized with a cheap wire cutter.