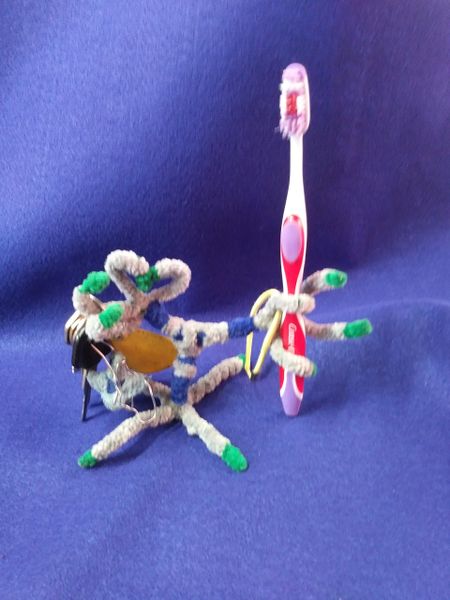 Immigrant hand- Sold out
This Immigrant Hand holds a variety of things. Manufactured by hand in Snohomish, Wa. These widgets take about 2 hours to create. They are made with electric fence wire wrapped with colored pipe cleaners.
These useful widgets are soft, fuzzy and just fun functional hand made art. Keys, toothbrush and pencil are for display purposes only and are not included. 
Please allow 5 extra days for back orders.