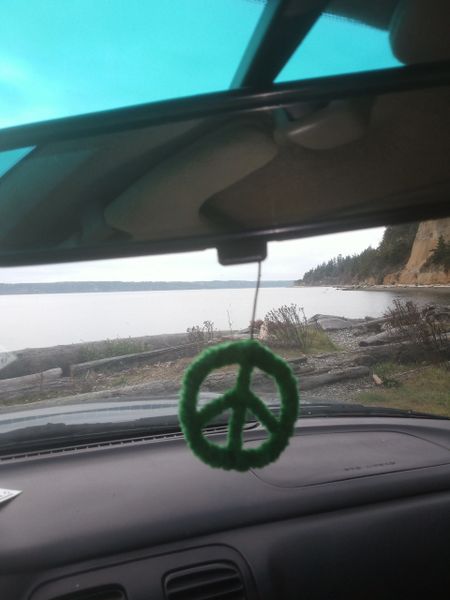 Peace hanger
These colorful peace hangers are made with a quality wire a that is very flexible, but firm enough to clean even the toughest clogs from your favorite smoking devices.
Many of my friends use them to clean their smoking pipes and other smoking devices. These peace sing and pokers are hand wrapped with various 
colored pipe cleaners to create a fun, soft but firm fuzzy poky thing that masquerades as a peace hanger and planter that can be planted in your yard, garden or flower pot. They look cool hanging from your car mirror or hun just about anywhere.